Choose a Secure Door access system with TekyDoct
TekyDoct offers the installation of door access systems for offices, banks, schools etc. Our experts assess the requirements and meticulously design the system considering the entry, exit, locking device, system controller and functionality. Installation of locks, and wiring is done perfectly by our experienced technicians. Our door access system features smart card technology, which allows individuals to enter designated areas by simply presenting their authorized card. The system can be easily integrated with existing security systems, such as CCTV cameras and alarms, to provide a comprehensive security solution.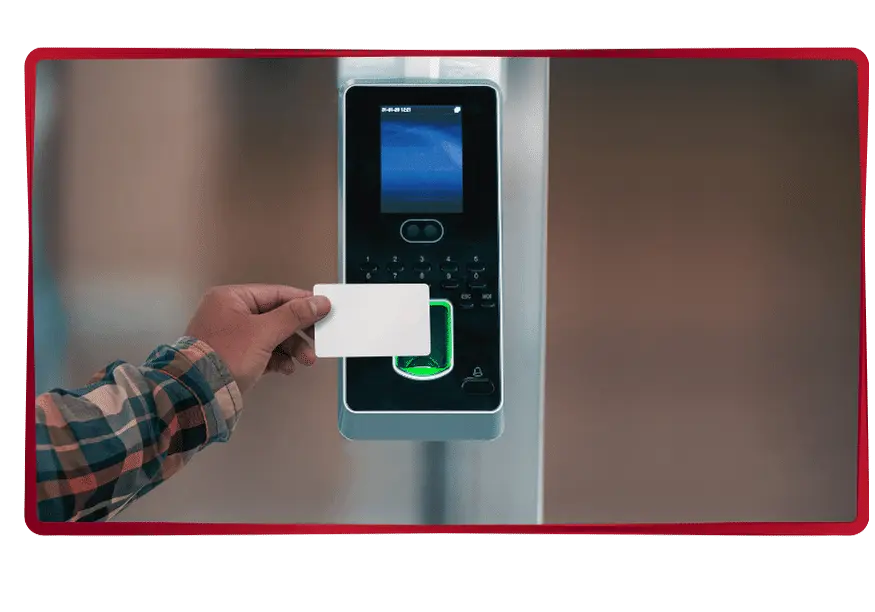 The door access system allows the entry of only pre-registered or authorized persons. Generally, a door access system is installed in the front door of a building or specific areas like the server room, personnel record room & other high security areas. A door access system also gives you data on who entered the room and when.